Hite Electric
Hite Electric
Hite Electric is a joint venture set up by international electric distribution leading company Sonepar French and domestic public hold automation company Hite Control System Co. Ltd. (Securities Code: 002184). Registered capital is 70 million Yuan. It majors in wholesale sale of automation products, electronic, electric products and localization services, providing all kinds of products, solutions, supply chain services and international and domestic services. Hite Electric applies its mind to be the long-term product consultant and supply chain partner with customers in electric industry.
As a electric products supplier and service provider with value-added services, Hite Electric holds marketing network covering main cities national wide, providing services to consumers of electric automation products located in main areas of China. Hite Electric maintains long term and reliable cooperative relationship with famous international industrial control products manufacturers. From bottom testing devices and actuators to PLC, DCS, intelligent instruments which are operating as basic control level, further to plant automation industrial network products, monitoring software and middle or low voltage power distribution, Hite Electric offer cost effective software and hardware products and services. Hite Electric can offer one stop service for sourcing, spare parts management and services.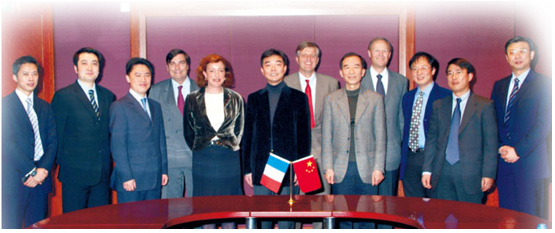 Servicing with all our hart, Hite Electric makes customers' work easy and effective. As a general electric product supplier, Hite Electric insists on customer centered modern market philosophy, based on abundant product resources and professional service team, with special order sourcing, professional storage and delivery management and technical support, Hite Electric realized accurate and timely delivery service, localization service and fast and timely reaction to create maximum values for the customers. Spare parts supply cycle is effectively shortened, inventory is decreased, operation effectiveness is improved. So the competitiveness is increased effectively.
With the abundant experiences of international and domestic powerful combinations and brand advantage, Hite Electric has leading ability of obtaining product resources, supply chain management, electronic commerce and financing. Hite Electric applies itself to providing long-term services and promises to customers, protecting your investment and intellectual property rights. Hite Electric will be your faithful, thoughtful, powerful long-term partner. Hite Electric will grow with you!